The school year began and I was excited and happy to s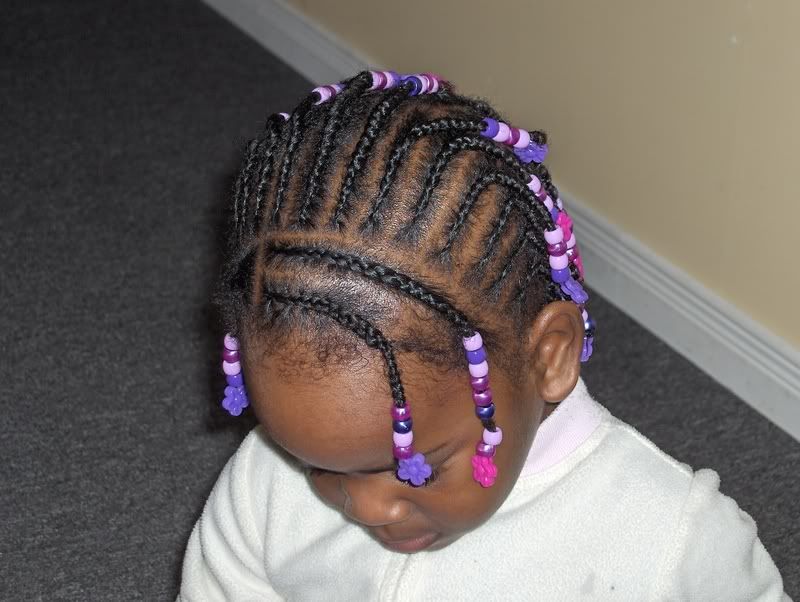 ee my new students arrived all natural. Each little girl appeared more beautiful than the next with plaits and cornrows beautifully beaded to coordinate with their school uniforms. As afropuffs and laughter filled the room, I saw her 3 years old and relaxed. Little mama had her hair pulled tight and teased into faux afro puffs! Why did you relax it to pull it into puffs? I question the parents obsession with length. The manufacturers of relaxer do not even recommend its use on children under the age of five.
SoftSheen.Carson recommends a child be at least five years of age before applying a relaxer. Try using Beautiful Beginnings No MistakeTM No-Lye Children's Relaxer System for kids.
They
even caution against pulling hair too tight.
Shampoo and condition hair weekly o

r

bi-weekly and keep hair soft with

moisturizers.

Avoid pulling hair too tight when styling (i.e. braids, rubber

bands, etc.)

Beautiful Beginnings and Baby Love hair care products are form

ulated especially for kids. Try Beautiful Beginnings Conditioning Shampoo Plus Detangler, Oil Moisturizer Plus Detangler, Leave-In Conditioner Plus Detangler, Scalp Conditioner & Hairdress, and Kid's Cholesterol Ge

ntle Conditioning Treatment.
My only solace is that she is alone. The entire rest of the class is chemical free and beautifully braided weekly. :)